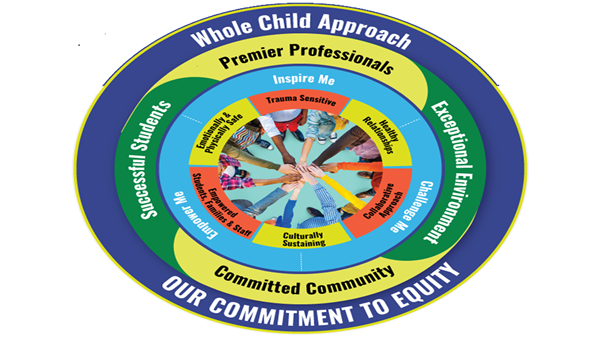 CCS Receives $5 Million Grant to Help Meet the Needs of the 'Whole Child'

Cumberland County Schools' (CCS) Student Services department was recently awarded just over $5 million through the Mental Health Service Professional Demonstration Grant Program. The district applied for the grant in collaboration with RTI International. The award is administered through the U.S. Department of Education's Office of Safe and Supportive Schools. This year's competition was highly competitive; more than 185 applications were received, and only 67 proposals were awarded.

This grant will allow CCS to implement the Alliance for Leading and Learning (ALL) Program. The funding will be used to partner with Fayetteville State University (FSU) and the University of North Carolina at Pembroke (UNCP) to create a diverse pipeline of highly qualified school-based mental health professionals, meeting the needs of approximately 50,000 CCS students in pre-kindergarten through grade 12.

"We are excited about receiving this grant and providing additional resources to meet the needs of the whole child," said Dr. Natasha Scott, the district's executive director of Student Services. "Through a robust collaboration with higher education partners, we look forward to increasing the number of school-based health professionals in the district, which will ultimately help our students thrive in the classroom and in life."

The program will allow graduate students from FSU's and UNCP's master's programs in social work and students from UNCP's master's program in school counseling to provide mental health care while earning important experience and credit hours in a supervised environment. Additionally, this program will focus on recruiting individuals from diverse backgrounds.

The ALL Program will promote inclusive practices by developing the knowledge, skills, and dispositions of school-based mental health professionals to use practices that encourage inclusivity and remove unconscious bias. This will ensure that all CCS students receive the support they need, echoing CCS' goal of providing a safe, positive and rigorous learning environment that prepares lifelong learners to reach their maximum potential.
Department Overview
Mission

Student Services is committed to supporting the instructional process by identifying and eliminating barriers to learning, advocating for the needs of the whole child, and empowering all students to become lifelong learners in the 21st century.

Purpose and Goals

The Student Services department provides support to schools through:

Student Services personnel assigned to schools
School-based Student Services teams
Initiatives, programs, activities, and services are designed to assist schools in their support of student achievement and well-being. The success of Student Services is dependent upon collaborative participation and communication between all stakeholders; this includes the student, school personnel, parents/guardians, and community partners.

The work of Student Services is not academically content-specific. However, services are designed with an individual student's needs or a broader targeted area of concern as the focus. They may be implemented across curricular areas and they may address issues that are not "academic" in nature but negatively impact the student or school in some way.
Contact Us
Student Services
2465 Gillespie Street
Fayetteville, NC 28306
Phone: 910-678-2433
Fax: 910-678-2617

Dr. Natasha Scott, MSW
Executive Director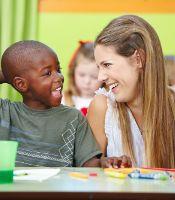 Phone:
Email:
Degrees and Certifications:
District Section 504 Coordinator

Students with physical and mental health impairments that significantly impact major life activities may be eligible for support under Section 504 of the Rehabilitation Act of 1973. The Section 504 Team will collaborate with parents and guardians to determine if students should be referred for further evaluation under the Individuals with Disabilities Education Act (IDEA) or evaluated for Section 504 services. Every school has a designated Section 504 Coordinator to assist parents and guardians with the referral process. For more information contact your child's school or the District 504 Coordinator at (910) 678-2496.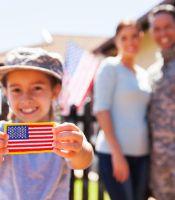 Phone:
Email:
Degrees and Certifications:
Military Family and Youth Liaison

The military family and youth liaison (MFYL) is available to assist military-connected students. Working in partnership with our local and military community, the MYFL acts as a communication link between the installation and the school district in order to ease the transition for the military child. The MFYL coordinates and supports the efforts to: assess needs, build awareness of resources, and connect those with needs to supportive solutions. In addition, the MFYL provides prevention, crisis, and conflict resolution.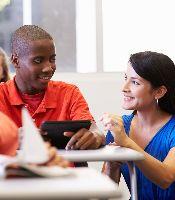 Phone:
Email:
Degrees and Certifications:
School Counselors

Professional school counselors are certified/licensed educators with a minimum of a master's degree in school counseling. They are uniquely qualified to address all students' academic, personal/social and career development needs by designing, implementing, evaluating and enhancing a comprehensive school counseling program that promotes and enhances student success. They also provide consultation to parents and students. In addition, they provide prevention, crisis, and conflict resolution.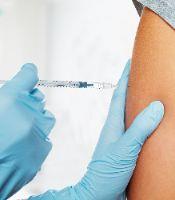 Phone:
Email:
Degrees and Certifications:
School Health Services

The Health Services Division is a combination of health education, physical education, and health services. It includes a planned, sequential K-12 program that integrates information about specific health topics. In addition, school nurses facilitate health services such as immunizations, follow-up, communicable disease control, vision and hearing screening and follow-up, health assessments and referrals, health counseling, information for students and families, medication administration, and developing health plans for individual students.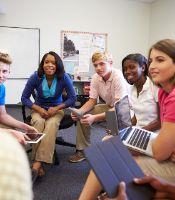 Phone:
Email:
Degrees and Certifications:
School Psychologists

School psychologists are highly trained in both psychology and education, completing a minimum of a specialist-level degree program. They provide assessment and testing of students for special services, consultation for teachers, and counseling for students. In addition, they provide prevention, crisis, conflict resolution, and program modification for special and/or behavioral needs.
Phone:
Email:
Degrees and Certifications:
School Social Workers

School Social Workers are trained mental health professionals with a Bachelors or Masters degree in social work. They are the link between the home, school and community. School social workers provide direct as well as indirect services to students, families, and school personnel such as monitoring school attendance, promoting dropout prevention, consultation, information and referral, identification of at-risk students, and counseling. In addition, they provide prevention, crisis, and conflict resolution.