Support for Low Performing Schools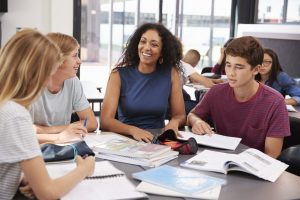 North Carolina Department of Public Instruction identifies schools as Low Performing Schools that receive a school performance grade of D or F and a school growth score of "met expected growth" or "not met expected growth" as defined by G.S. 115C-83.15

Low Performing Schools are required by legislation to send letters to all parents informing parents of the school's identification and areas of deficiencies. Schools make the School Improvement Plan accessible to all parents and ask for feedback on the plan. All feedback received is considered by the School Improvement Team.

The Board of Education members must approve the individual plans. NCDPI requires that plans be posted on the CCS website. Principals of Low Performing Schools are provided the opportunity to attend the BB&T Leadership Development Program. This intense program provides principals with an effective process for strengthening their skills. The program raises a leader's self-awareness, develops conscious leadership practices, and improves skills critical to individual, team, and organizational performance.

Low Performing Schools receive additional support from Central Services leaders and departments. The Curriculum and Instruction specialists provide support for teachers with planning, targeted professional development, and intense support for struggling teachers. School Support visits the school twice each month to provide support to administrators, identify areas of need, and direct resources that are available.
Contact Us
School Support Services

2465 Gillespie Street
Fayetteville, NC 28306
Phone: (910) 678-2495
Fax: (910) 678-2330

Betty Musselwhite
Associate Superintendent