Recently, Cumberland County Schools' Arts Educators came together for the Inaugural Arts Educators' Showcase. The educators performed to an audience of their peers and Cumberland County Board Members. This event was entertaining and we can't wait for you to see our premier professionals do what they do best! #ccslovesthearts
Department Overview
The Arts Education Program offers a wide variety of opportunities for student participation and learning. At the elementary level, visual arts and music are presented to all students as an ongoing curricular subject to encourage their artistic and creative development. At the middle and high school levels, students may select for study courses in Band, Choral Music, General Music, Visual Arts, Theatre Arts, and Dance. Beginning at the fifth-grade level, the String Orchestra program is offered to all interested fifth and sixth-grade students as part of a sequential instructional program (grades 5-12) to develop fine motor skills, aural development, and background for success in instrumental music.



As an outgrowth of the Arts Education Instructional Program, artistic opportunities such as All-County Middle and High School Band, All-County Chorus, All-County Dance, All-County Theatre Festival, Cumberland County Youth Orchestra, Cumberland County Middle School Youth Orchestra, Fall & Spring Evenings of Dance, Summer Orchestra Workshop, Spring Orchestra Festival, High School Juried Art Show and the annual Cross Creek Mall Visual Arts Exhibit are sponsored for the development of the higher achieving student. Our students and performing ensembles have a strong tradition of consistently receiving numerous awards, recognition, scholarships, and advance placements in various local district, and state competitions, festivals, and performing arenas.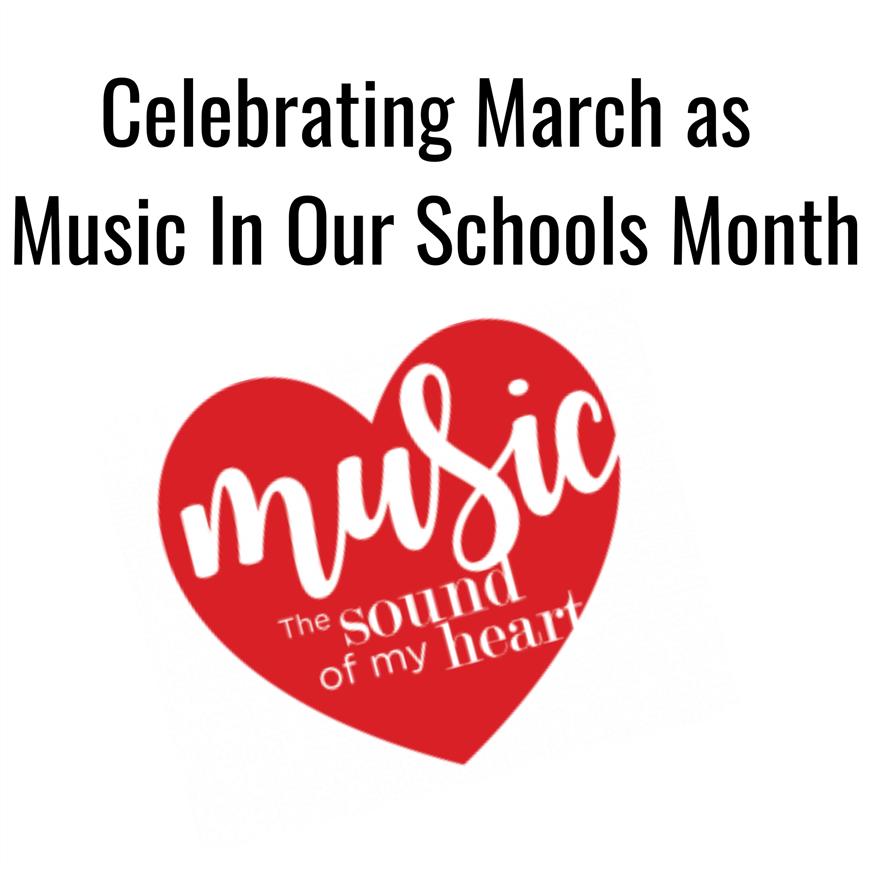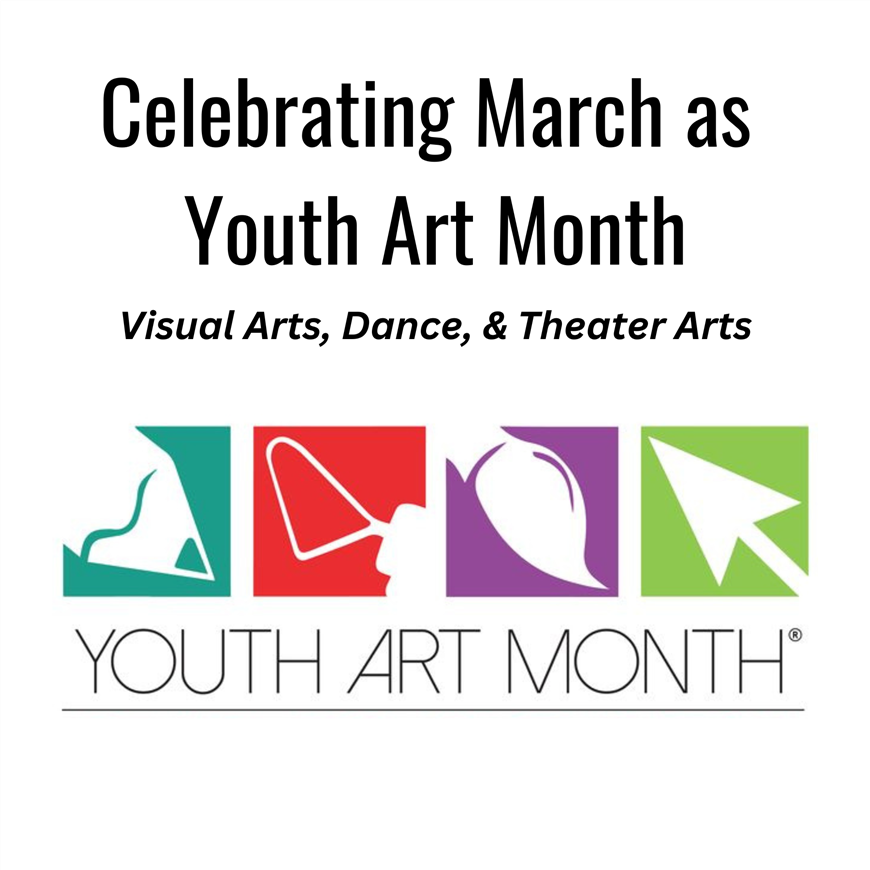 Music and Art are some of the most important parts of human civilization. They have existed for as long as humans have been alive, and just like we don't know how to live without food or shelter, we cannot survive without arts in our lives. Music, Art, Theater and Dance are things that makes us feel good about ourselves and the world around us. Without them, there would never be a Mona Lisa painting or an iconic song by Michael Jackson. Because the arts are such an important part of society, learning facts about them can provide you with valuable knowledge that can help you appreciate things more fully in your everyday life. Each day this month we will celebrate our ARTS Education areas.

Week of March 27-31

March 27 - Art

Mickey Mouse is arguably the most iconic symbol of all-time. Continually fresh, unblemished by age and time, unburdened—mostly—by the baggage of Western history, Mickey's shape is the visual semantic of 20th century existence and beyond. Walt Disney gave us Pop Art. Disney achieved astonishing commercial success with his art in his own lifetime using technology's new tools, much as Da Vinci had rendered new dimensions in paint. Disney's popularity and Mickey's worldwide recognition as but a mere cartoon character outweighed any sense of his higher-brow cultural significance and influence. Many artists saw through the mass media to see Walt's true influence. "He's such an American symbol," American pop-artist Roy Lichtenstein said of Mickey Mouse, "and such an anti-art symbol." Which was, and still is, Disney's most famous character. "Mickey Mouse is my favourite actor! Minnie Mouse is my favourite actress! My own favourite personal hero is Walt Disney," said Andy Warhol. Consider these other details about Walt Disney and his highly artistic, fine art credentials. If you don't know who Walt Disney the person is - look him up.

March 28 - Dance

The dance industry offers many careers in entertainment and performance. However, a career as a full-time dancer can be challenging to maintain. Knowing about other dance-related careers can extend a performance career or help you transition to a new, but connected field. Jobs that allow you to work in dance: *Dance instructor: Dance instructors are entertainment industry professionals who teach people the choreography and techniques of dancing. *Choreographer: A choreographer is an entertainment industry professional who creates and directs dance movements and routines for musicals, plays, television and a wide range of artistic performances on and off the stage. They must have a deep knowledge of dance and an understanding of how to blend music with movement. *Dancer: Dancers are entertainment professionals who perform on stage to entertain fans, working with dance companies, musicians, theater companies and in movies. Maybe one of these jobs is where you belong!

March 29 - Theater

If you love the stage and majored in theatre, there are many jobs in the theatre industry you can pursue. Understanding where you can work and what you can do with your theatre degree can help you determine the best career path for your interests. Jobs that allow you to work with theater: *Actor: An actor performs a character on stage or in a film or TV production. These professionals are responsible for learning their lines, rehearsing with castmates and collaborating with the director, hairstylist, makeup artist and costume designer to bring their character to life. *Director or Assistant Director: This theatre professional leads the entire production by instructing performers, blocking scenes with engaging movement across the stage or set and coordinating with set designers, prop makers, costume designers and other creative professionals to create looks for characters. *Broadcaster: With a theatre degree, you can become a broadcaster and use your voice to emphasize emotion and speak in front of large groups of people. In this role, you may present music, news or sports, interview guests and even serve as a master of ceremonies at televised weddings, parties and events. *Producer: A producer manages the budget and funding, timeline, business partnerships, theatre housing and other management tasks for a production. They also collaborate with the director on securing the best talent, stage crew and theatre for the show. *Lighting Technician: This theatre technology professional is responsible for setting up, operating and managing the lighting of a production. They typically collaborate with the director on light placement, light motivation, color and tone as well as timing. *Makeup Artist/Hairstylist: A makeup artist interprets the play or script to create unique and authentic makeup looks for characters. They collaborate with the director, performers, costume designer and hairstylist to make sure the style they've chosen makes sense for the story and character, looks good on stage or on screen and is comfortable for the performer. Maybe one of these jobs is where you belong!

March 30 - Music

When you think of a career in music, you might start with the performers who are center stage. But when you pull back the curtain, you'll find people with an array of music business jobs and careers that help make performances possible. You have the people who coordinate and promote the music, the folks in the recording studios and on the soundboard who make the musical act sound topnotch, the writers who compose and arrange the music, and much more. Jobs that allow you to work with music: *Music Producer: A music producer understands both the creative and commercial side of the business and develops relationships with both musicians and the record label. *Artist Manager: An artist manager exists to create opportunities, connect, and propel the musical act forward in the music business. *Teacher: Teaching can take on a variety of forms. You could teach at a school, a music shop, or teach independently as a private instructor. You could teach theory or a specific instrument. *Booking agent: our job here is to get the band onstage. Booking agents facilitate a lot of the logistics around live performances, including securing concert venues, negotiating deals, arranging technical equipment, and hospitality. *Composer: Composers aren't just tied down to the classical music genre; they can write for film, TV, and video games. They can also write and arrange recorded or live music across genres. *Television/Film Score/Video Game Composer: Creates the music for television, film, and video games. *Singer/Songwriter: Singer/Songwriters write and perform their own music. Many may be some of your favorite performers. Maybe one of these jobs is where you belong!

March 31 - Art

An art career often refers to a job that involves being creative or producing works of art, often using a specific medium. This can include professionals who produce their own art, like painters and sculptors, as well as jobs that entail working with art or evaluating its value. Many art careers exist in the entertainment industry, but you can also find artistic jobs in industries like marketing, fashion and news reporting. Jobs that allow you to work with art: *Animator: An animator is a digital artist who designs elements of media projects like films, video games and television shows. *Photographer: A photographer is an artist who uses cameras to capture images. *Web Designer: A web designer helps to create the visual elements of websites through a combination of computer programming and graphic design. *Illustrator: An illustrator is an artist who creates visual designs to accompany stories or convey ideas through images. *Graphic Designer: A graphic designer creates images for print and digital publications, such as advertisements, application designs and product packaging. *Fashion Designer: A fashion designer is a professional who uses concepts from art to create new styles of clothing and accessories. *Artist: An artist creates works of art in one or more types of media, such as painting, sculpting or designing graphics digitally. *Art Teacher: Teaching can take on a variety of forms. You could teach at a school, an art studio, or teach independently as a private instructor. Maybe one of these jobs is where you belong!
Arts Education Department
2465 Gillespie St.
Fayetteville, NC 28306

Phone: 910-678-2622
Fax: 910-678-2605

carlacrenshaw@ccs.k12.nc.us

Carla Crenshaw
Director of Arts Education