Accelerated Reader Enterprise by Renaissance Learning
The following information is for schools that are using the Accelerated Reader Enterprise Program:

AR Login for Students
AR Login provides students with the login link to access the AR program.

AR Home Connect ( This is not accessible at this time)
AR Home Connect allows you to view your child's reading progress.

You may try this combination below to access your child's AR Log or contact your local school for access information.
Username: your child's school number
Password: birthday (Jan. 12, 2005) 011205

AR Book Find
You can search for book titles based on authors, topics, or titles of books. Just type what you want to search for in the blank field above and click Go. You will then be able to sort your search results, select book titles to add to your AR bookBag, print a list of your search results, or start a new search.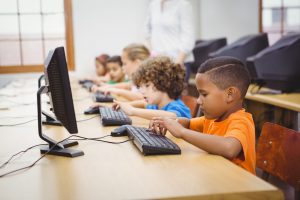 Contact Us
Instructional Technology & Media Services

2465 Gillespie Street
Fayetteville, NC 28306
Phone: (910) 678-2613
Fax: (910) 678-2641

Jody Hawley
Executive Director