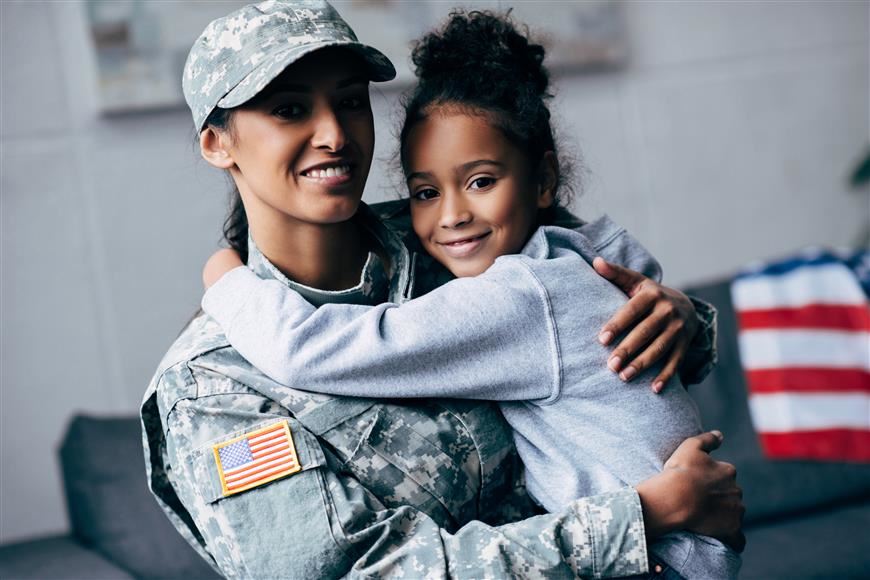 There are approximately 1.5 million children and youth today in US public schools whose parents are in the military. A high degree of mobility is demanded of these children and of their parents. Complicating relocation is the reality that significant numbers of these young people are separated from at least one parent due to overseas deployment. -The Military Child Initiative

Deployment Links

Military OneSource is a national service to support active duty and reserves service members and their families with any of their concerns. It includes a Website with useful information, online seminars, and links, a 24-hour hotline for counseling, and in-person free and completely confidential sessions (6 sessions) with civilian social workers or mental health providers. The MilitaryOne Source hotline is also available to service members outside the country.
The American Academy of Pediatrics' Uniformed Services Deployment Website is dedicated to helping children in military families. It includes research reports, useful links, and several video presentations. The videos, available for free on the Website, are Dr. Po and Friends for elementary school students, and Youth Coping with Separation: When Family Members Deploy, for adolescents. The videos include a facilitator's guide to foster discussion, and for adolescents, an interactive youth stress management plan.
National Military Family Association (NMFA), "The Voice for Military Families," is dedicated to providing information to and representing the interests of family members of the uniformed services.
The Operation Military Kids initiative consists of representatives and partners in 20 states experiencing high deployment rates. The U.S. Army Community and Family Support Center, Boys and Girls Clubs of America, National 4-H, Military Child Education Coalition, National Association of Child Care Resource and Referral Agencies, and other community groups came together to provide and coordinate support for geographically dispersed military families, particularly youth who suddenly find themselves with deployed family members, but who don't live on or near a military installation.