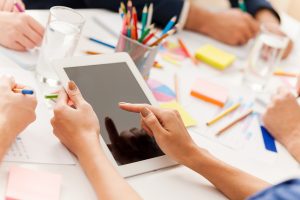 Cumberland County Schools has a cadre of first year principals every year. The assigned School Support Area Superintendent provides face to face support with weekly visits. During these visits the principal and the Area Superintendent engage in problem solving discussions regarding parent concerns, personnel conflicts, managerial issues, and the daily occurrences that require a major portion of the principal's day. The Area Superintendents strategize with the principals to develop and improve time management skills to maintain a balance of serving the school as the effective instructional leader and the efficient managerial leader.

A monthly New Principals' Leadership Meeting is also held with the expectation that the new principals attend the meetings for a full year. The content of these meetings focuses on a blend of building leadership capacity, developing situational awareness acuity, learning about the various CCS departments and services provided to students and schools, team building, and networking opportunities.

Each participant receives a binder to keep notes, handouts, and monthly checklists of tasks to be completed during each month. Participants are also given a gift each month as we model the importance of recognizing those we lead. It is emphasized to our newest principals how critical it is to build relationships and a sense of school family during their first year in the school as principal. Principals are nurtured, supported, coached, and mentored during this first year with the expectation they will make some mistakes but learn from the mistakes and grow as school leaders.
Contact Us
School Support Services
2465 Gillespie Street
Fayetteville, NC 28306
Phone: (910) 678-2495
Fax: (910) 678-2330

Betty Musselwhite
Associate Superintendent